Meet our Inquiring Minds team
DK Holland
Writer, Designer, Educator, Curiosity Seeker, Nature-Lover, and Friend
"At the moment an infant enters this world, that child becomes a citizen of the world."
Design partner: 1972-2001 The Pushpin Group; Ross, Culbert, Holland and Lavery; and Gorilla Graphics.
Writer: A dozen books (including Branding for Nonprofits) and dozens of published articles on the issues that design touches which is just about everything.
Public speaker: U.S. and internationally.
Residencies: TED Conferences; ongoing (civic education innovation in elementary school) Spring 2016 and 1776 NYC Campus; founding member (civic education innovation) 2017- 2018
Teacher: Various colleges and universities including the graduate schools of: Syracuse; Pratt; SVA; Elisava (Spain). Hallmark named professor at University of Kansas. Lecturer at: The Foundation Center; The Arts and Business Council; Echoing Green; IBM (Pacific Rim/Hong Kong); Universal Studios; and Hallmark Cards on subjects ranging from design and branding to ethics and copyright.
Product designer: Teaching video and game on ethics called "Where Do You Draw the Line?"
Civic engagement: Co-founder and former board member of the Greene Hill Food Co-op, The Hill, the Journal of Fort Greene, Clinton Hlll and Wallabout and Artists in Print, the San Francisco Graphics Guild. Volunteer civics program director in 4th and 5th grades at PS20, Brooklyn.
Member: Board roles have included Governance Matters, Green Map systems and Greene Hill Food Co-op. Currently on the advisory board of Civics 101, a podcast of New Hampshire Public Radio, DemocracyReady NY (statewide coaliiton sponsored by Teachers College).
Honors: A wide variety of communication design awards; Who's Who of American Women since 1978; Richard Saul Wurman's Who's Really Who: The 1000 Most Creative Minds in America; Graphic Artists Guild Award for Outstanding Achievement in Professional Practices. Biography and bibliography on Wikipedia and at dkholland.com
Mentors: Fred Friendly of the Columbia School of Journalism; Graphic designers Milton Glaser and Roger Whitehouse; and illustrator Simms Taback.
Graduate: Parsons School of Design, The New School, New York, NY 1970
Home: Tiny 18th century house and garden in historic Fort Greene, Brooklyn with her 4 rescue cats Billie Holiday, Martha Graham, Frederick Douglass and Don Quixote.
Connect: DK@inquiringmindsinstitute.org
DK on Wikipedia
Dr. Patricia Crain de Galarce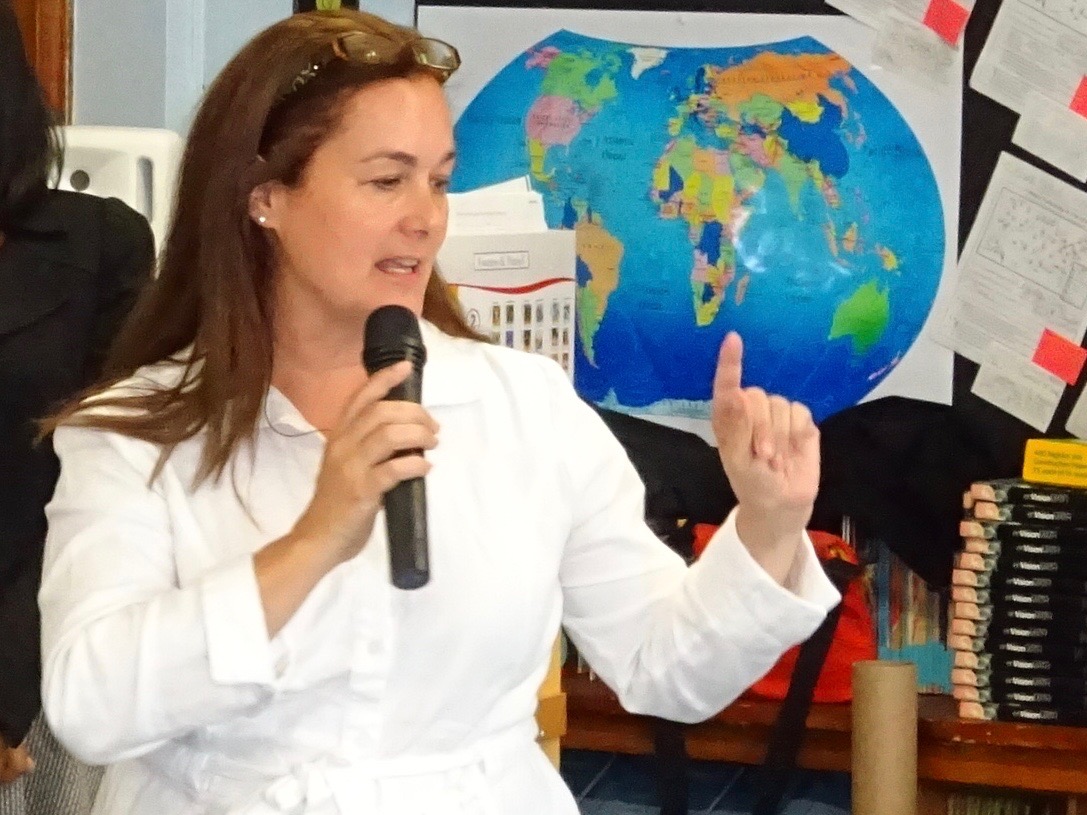 Pedagogista, Educational Leader, Researcher, Teacher, and Learner
"Every moment is a teachable moment."
Associate Dean: Lesley University Graduate School of Education.
Education: Ed.D. (Doctorate of Education) in Education Leadership, University of Pennsylvania
Consultant: The Urban Teacher Center, Baltimore and DC.
Designer: Transformative educational systems and mosaic art.
Curriculum developer: Dual language immersion thematic units, CCSS inquiry units.
Teacher: Adjunct faculty Lesley University and Catholic University; has taught almost every grade level from young children to graduate students in Boston, DC, and Paraguay, South America.
Mentor and coach: Novice teachers and developing principals.
Student: Always looking for learning opportunities; Ed.D. graduate Mid-Career Doctoral Program in Educational Leadership at University of Pennsylvania; CAGS in education administration at Lesley University; MA in Intercultural Relations at Lesley University; BS in elementary and special education at Westfield State University; Soon hoping to learn to play the harp.
Writer: Currently writing research article on second language learning, lesson studies for early childhood guided reading, microaggressions in kindergarten, and Inquiring Minds' book reports; Her dissertation describes using inquiry to support the development of guided reading practices; Y también Bilingual Poetry.
Director of education: Elsie Whitlow Stokes Community Freedom Public Charter School in Washington, DC, for 12 years.
Some honors: The Washington Post with the Distinguished Educational Leader Award 2010; The Harvard-Smithsonian Center's Private Universe Project Internship; Council for Basic Education and National Endowment for the Humanities Fellowship; Vincent E. Reed Principals Leadership Award; and The Catholic University of America Outstanding Contributions to Teacher Education.
Mother: Proud mom of two wonderful young ladies, Maria Paz and Teresita. They along with her "adopted" children, god children, Sammy the turtle, and Honeybun bring joy to her small bungalow in Washington, DC and her home in Boston.
Scientist, education innovator, teacher, and explorer
"Knowledge is the sum of our many experiences."
Scientist: Graduate fellow at Oregon Health and Sciences University completing a degree in neuroscience, thesis on "sex differentiation during development of the brain." Postdoctoral fellow and research associate at Rockefeller University, researching how the brain changes with age and how sex hormones shape learning, memory and mood disorders.
Education innovator: Develops collaborative learning experience: uniting a scientist and New York CIty high school students to understand how different cells control learning and memory in Worm School; building a pipeline for kindergarten through high school students to use water quality research to understand their community through a School Based Research Partnership with the Bronxville School District; and coaching parents and educators to build learning communities where they learn along with their children in Family Science programs.
Teacher: Coaching public school teachers to elaborate on the scientific method and engineering design practices to create real life learning and autonomy for their students and themselves.
Researcher: Critical thinking assessment, student agency, parent perceptions of education, performance based assessment.
Public engagement: Science outreach to learners from 5 to 95 through Brain Awareness Week outreach that brings scientists, neuroscience and real brains to schools, street fairs and public venues.
Explorer: No bakery is too far.
Mother: Lives with her two girls, an elementary schooler and a middle schooler, and one husband in the Yorkville neighborhood of the Upper East side of New York City.
Residencies: TEDresidency, fall class of 2016
Contact: bethwaters65@gmail.com
Twitter @bethwatersneuro
Designer, Researcher, Synthesizer, Instigator,
and Mom
"My vision: Kids as free-thinkers, engaged citizens of the world."
Communications lead: Education Reimagined, Convergence, Washington DC
Designer: Developed The Undereducated American with economists at Georgetown's Center for Education and the Workforce; program concepts and strategy for Go4Life, a nationwide exercise and physical activity campaign; development of multiple publications on topics from child advocacy to health literacy.
Producer: Reports, videos, visual instructional writing prompts, and other innovative materials for National Assessment of Educational Progress (NAEP), known as the Nation's Report Card, for the U.S. Department of Education.
Director: AARP's International policy publication, The Journal, in print and online, addressing global health and financial security issues of aging populations.
Leader: Design of the New Commission on the Skills of the American Workforce landmark publication Tough Choices or Tough Times that proposed a new framework for American education to boost student performance and raise system efficiency.
Entrepreneur: Started 2D Designs and created a line of themed t-shirts, sweatshirts, and canvas products carried nationally at boutique gift shops, Sakowitz Department store, and the American Folk Art Museum; created a summer Kids Camp for Capitol Hill families; created and taught an after-school art program for kids ages 8-12.
Civic engagement: With architect husband, improved each of the schools their children Fernando and Maria attended. Co-Chaired annual school auction in 2001, doubling money raised in previous years and creating a complete How-To book for succeeding chairs.
Awards: National Institutes of Health Award of Merit for outstanding service towards the mission of the National Institute on Aging; National Institutes of Health multiple plain language and clear communication awards NIH; numerous book and publication design awards.
Graduate: Design for Social Innovation, School of Visual Arts, New York, MFA, 2014
Maker: Prolific potter, painter, and jewelry maker.
Home: Escaped child of the Houston suburbs; Current: Capital Hill, Washington DC.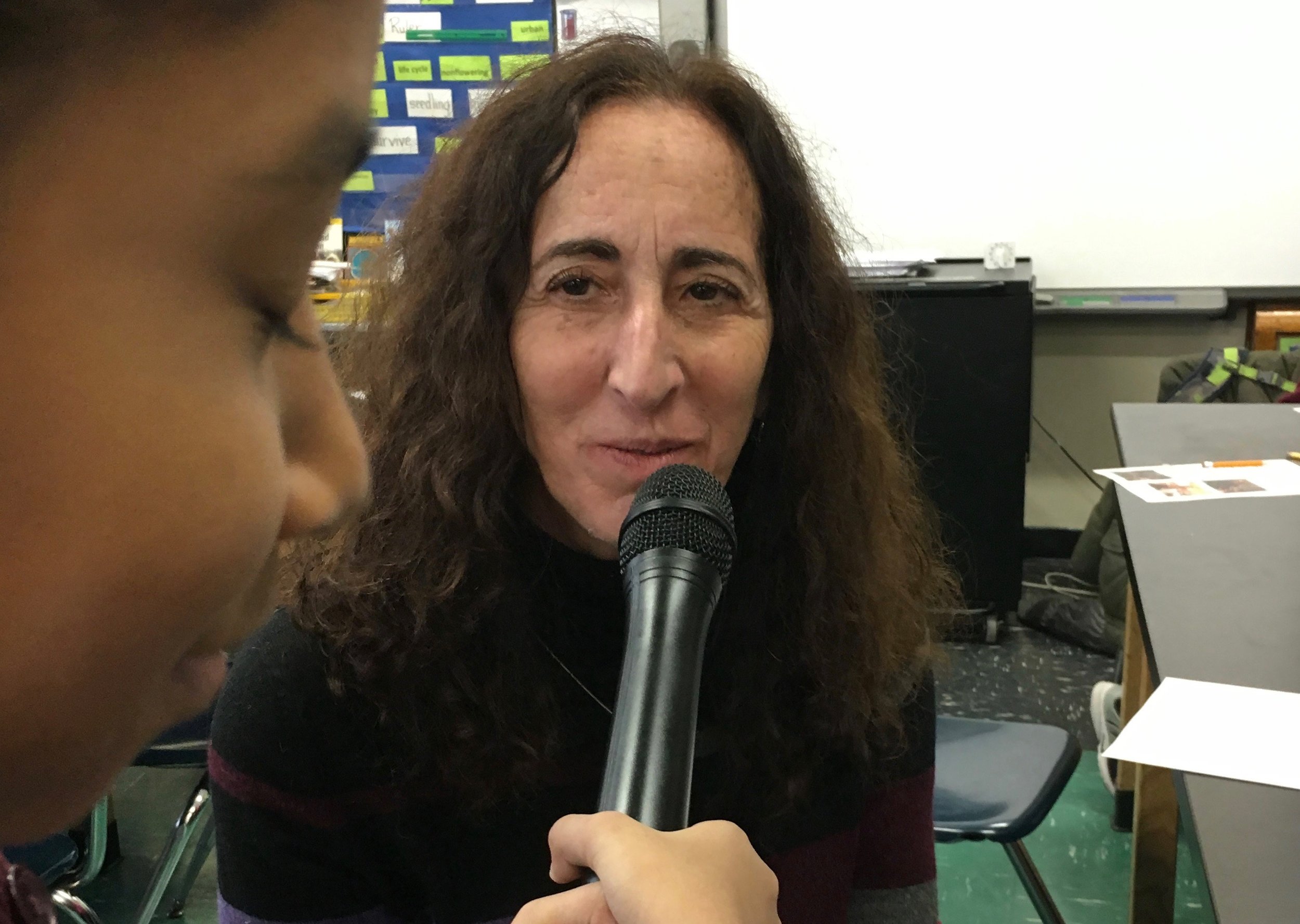 Strategist, builder, change manager, marketer, progressive pre-school teacher/director
"Clear, effective communications and engagement is important at all ages — and in all schools."
Communications lead and progressive educator: Bringing inquiry, collaborative processing, change management principles and communications into the school and classroom to foster more expressive interactions, creativity and learning, for the shared benefit of each and every student and educator.
Consultant, mentor and coach: In 2001 founded Transformation Communications in New York City. Diverse client base including healthcare, animal rescue, women-owned start-ups, and nonprofits focused on social change.
Marketing, branding and communications director: 35 years at small and mid-size corporations and agencies. Uniting and integrating creative, digital, market and business strategies and activities. Recruiting, training, appraising, supervising, supporting, developing and guiding teams.
Strategic business partner: Transformative business growth strategies and change management plans, motivation and implementation. Team-building and leadership training.
Producer: Overseeing the production of multi-channel media campaigns including, all print and electronic materials. Specialty in utilizing technology to enhance processes, communications and organizational effectiveness.
Community engagement: Served on the Board and various committees of the New York International Association of Business Communicators from 1993-2001 – creating outreach and educational programs. Currently Co-op Board member and secretary of 105 East 16th Street Corporation – incorporating communications strategy and processes.
Pre-school teacher/director: Engaging minds, generating understanding, and influencing behavior through communication that is at once creative, interactive, honest and audience-focused.
Graduate: Masters and Bachelors in Elementary Education, Art and Behavioral Sciences, from SUNY, New Paltz. Associate Degree in Marketing and Communications, Fashion Institute of Technology.